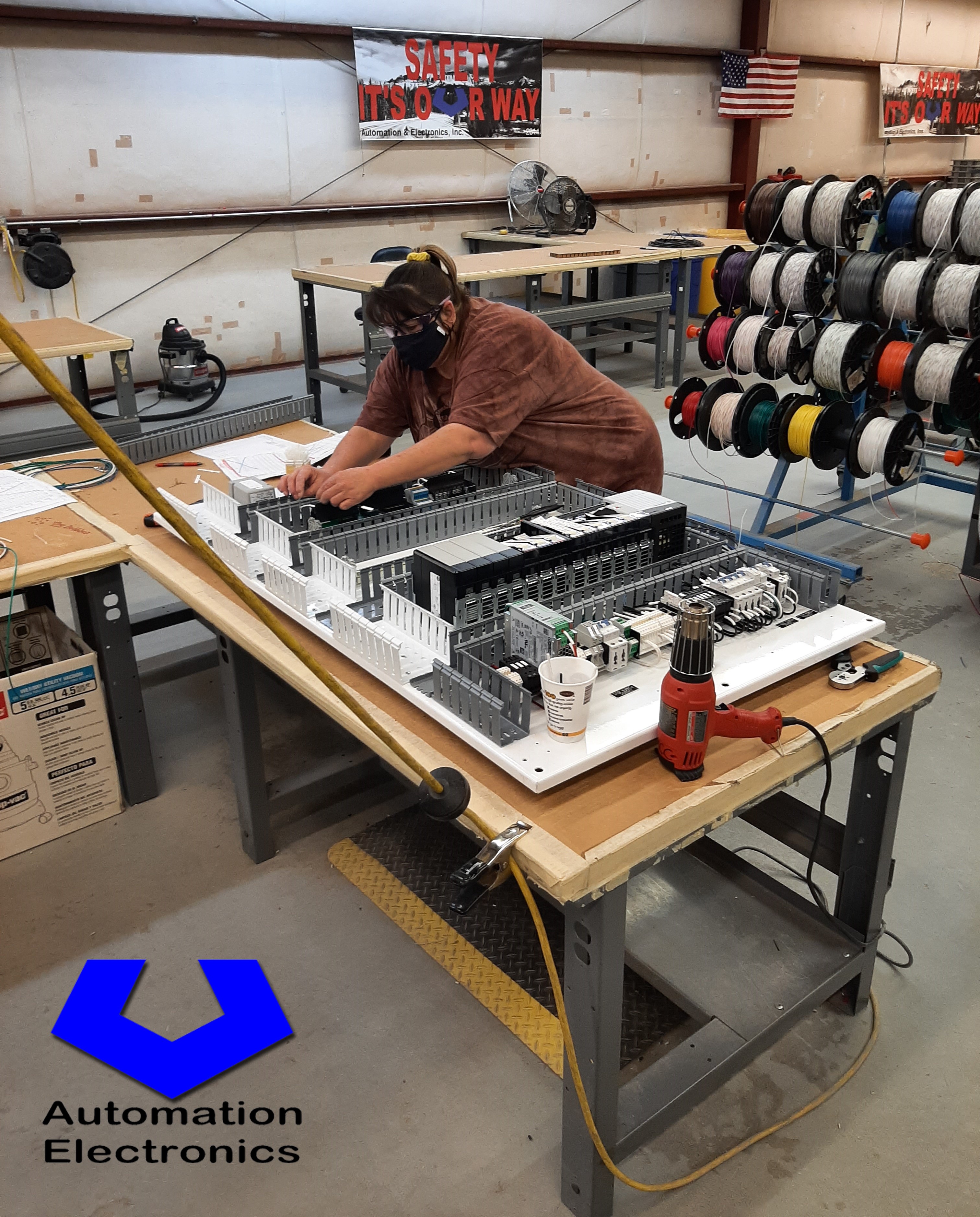 Automation & Electronics, Inc. is working on a Rockwell Automation PLC 5 to ControlLogix facility upgrade. We're finishing the back panels to be installed in the existing control panels for ease of crossover. Here are some of the items being done by Automation & Electronics, Inc.:
On-site initial review and panel preparation.
New panel design by in-house electrical engineering group.
Panel fabrication by UL and ETL certified shop.
Program development by in-house programming group.
Installation, including 24-hour round the clock electricians, programmers and engineers to meet customer allowed down-time during facility shutdown.
Commissioning and support from electrical, engineering and programming groups.
When we say vertically integrated... this is what we mean!